How to Use Contests and Giveaways to Get User-Generated Content
Did you know that user-generated content makes up about 25% of almost any Internet resource—a news portal, a scientific public forum, a comedy group, or an online store? Custom content is now very valuable and will become even more useful in the future. Today, we'll discuss how a user-generated content contest may help you in your events business.
The power of contests and giveaways
If you carefully look at the materials posted on a given network, you can see that a significant amount of it is created by the audience. Contests and giveaways are a great way to bring potential customers to you, let your customers do your marketing, engage with customers, and gather data about your audience. When you organise contests and giveaways on the network, you provide even better and more varied opportunities for generating new user content for your niche. User-generated content will give you extra dimensions for revenue streams if applied effectively. But why should you hold contests on social networks?
To increase subscribers and brand awareness

To launch a new product on the market

To increase interest in an existing product and increase brand loyalty

To increase website traffic and the number of orders

To expand your target audience and attract new customers

To revitalize group members, etc.
The power of contests and giveaways lies in knowing how to get user-generated content, which is one of the best ways to form a target audience, increase subscribers, reach and engage in social networks, and so much more!
The benefits of user-generated content
Your customers are far more likely to trust a user-generated content competition with someone's endorsement than they are to trust the content on your website, for example. Thus, user-generated content helps you forge a connection between your brand and your prospect by ultimately humanising your brand to make it seem relatable and accessible and to give it a 'human face'.
Contest examples
Leading brands such as National Geographic, Starbucks, and Ripley's are the key sources for working UGC contest examples as they often incorporate UGC into product pages, social stories, and large, interactive digital screens that increase sales, drive first-party data collection, and boost advocacy for their brands. Here are a few more bright examples from other industry brands: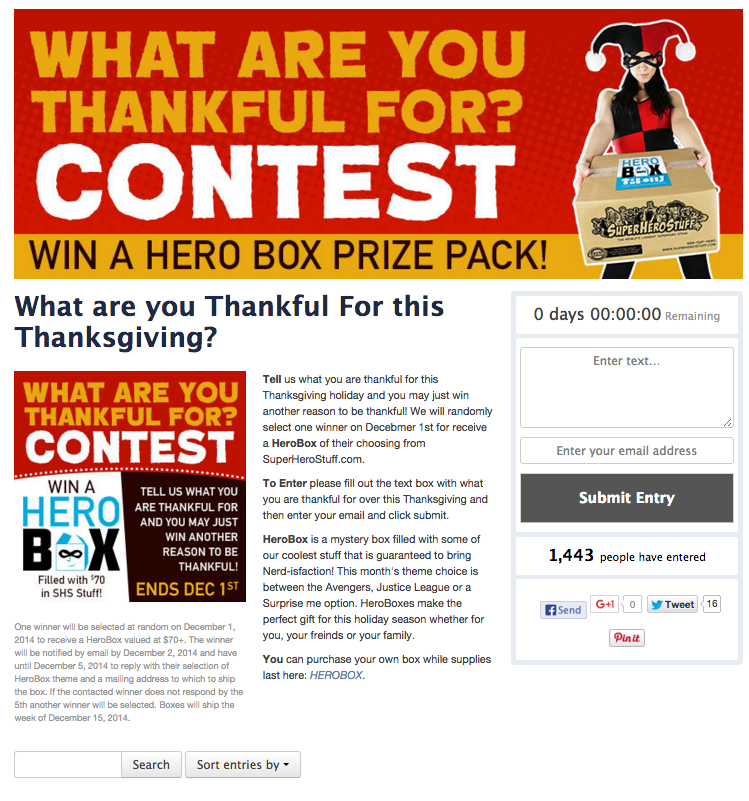 How to create a UGC contest
So how do you develop a user-generated content Instagram contest and other interesting Internet competitions? Here are some tips:
Determine the goals
Like any marketing activity, a competition needs a clear goal. More precisely, the competition should be a way to achieve a specific goal, so it should be a SMART one.
Outline the contest parameters
There are different types of contest parameters, and the type of competition you choose varies depending on your goals. 
Choose the contest type
Holding a competition online is a great way to engage existing customers and create a bit of noise, making your business even more popular. By picking the right contest type, you popularise your business and gain new revenue streams.
Timing & scheduling
By setting a time frame for entry, you'll encourage consumers to enter faster while they're on the page. Provide the date you will be selecting and announcing the winners. With clear deadlines, entrants will not feel distrustful toward your brand, as they will know what to expect and when. 
Establish the rules
When planning a competition, you will need to develop a set of conditions and clear rules that will help you accomplish the competition tasks.
Pick a prize
First, assess whether the organisation can afford to hold a fundraising, academic, or any other event and cover the additional costs for worthwhile prizes. 
Select a platform
Inform people on other platforms that you're running a UGC Instagram contest or any other contest on a particular contest platform. Most likely, user-generated content will be more viral than regular content as people like to show off their creativity to friends, relatives, and contacts, particularly if you select a platform that is designed for creativity.
Optimise your content for search
Custom content has a positive effect on SEO. If we take the 20 most famous brands in the world as an example, we see that successful user content helped to achieve 25% of the results in the ranking. This means that a large amount of organic traffic and text content is associated with links on the site (mostly backlinks).
Promote your contest
Now you need to prepare for promotion of the contest. Add hashtags to your Instagram post or other social network post that will make your contest easily discoverable, such as #contest, #competition, #win, and #giveaway.
Choose the winner
An online judging panel allows you to organise a transparent judging process and pick a winner based on the scoring results in no time at all. 
Notify and promote the winner 
Once the winner is selected, the participants must be informed of the results. Send emails to all your subscribers with the news and the name of the lucky winner. Publish the name of the winner on the platform you've used to conduct the contest or in your blog, etc.
Notify and promote the winner
Although the contest is over, your work is not finished. Look at the results, thank everyone for their participation, and, for example, offer a coupon for the next purchase/event, etc. 
How to judge your contests
The modern-day event industry provides insightful UGC contest ideas and allows for several ways to judge contests easily:
Via online event platforms

Via social media platforms

Via event apps

Onsite

Through an

event judging module

directly

All of the above-mentioned ways simultaneously
Thus, you can create an invitation letter or e-mail asking potential judges to preside at your awards or judge contests. Add them to the module, and voila!
Tips for running a contest
How do you manage a contest like this? It is necessary to stimulate, generate, and disseminate positive customer experiences as well as prevent the spread of negative customer experiences. When working with custom company content:
Stimulate the audience to generate it

.

Create user activity

.

Store information about the content, source, and placement of the content

.

Use customer publications

.
Make the use of UGC benefit both the firm and the audience. The benefit to the organisation is that it receives countless new ideas along with a unique proposal, which usually takes a lot of time to create. Custom content does not require significant financial investments, so let your audience market your brand!
How to use your user-generated content
Original content that directly informs the audience of the company may be used in a variety of ways. This can be absolutely everything: reviews and comments on the blog as well as photos and videos. The company uses the content for personal interests or promoting the brand on the site or on social networks, and it is often UGC that gives much more visible results than your usual activity.
Choosing a contest management platform
In order to simplify the process of event management and make it fun for all participants, as well as manage your contest to be an ultimate success, you should discover and pick a contest management platform that perfectly suits your marketing needs. 
Among the variety of platforms, Judgify software is a must for modern contest organisers and their contestants, juries and sponsors, etc. It is incredibly fast and perfectly designed to process and score the results, with a reliable online platform and marketing tools rolled into one.
Call to action
Organise your contests and giveaways and many other interesting events online by using a contest management and marketing platform from any corner of the world.
Why Judgify
The Judgify contest management system represents a new generation of tools and is a perfect solution for your contests. To properly organise a competition, you will need to use a platform. The platform you choose allows you to easily name your contest, plan and publish your award categories, define the competition rules and submission requirements, and set up payment methods. You also need to decide when to run the competition as well as what particular information you need to collect or exclude, etc. You will have control over every single contest detail with a unique submission and judging module.
You can use Judgify.me for managing all your entries. Here's what you can do:
View, track, and filter entrants by status, company name, or category.

Track the payment status of each submission if there is a participation fee.

Invite judges easily.

Export the filtered list of entrants in an Excel file so judges can store the relevant data in one place.

Keep your submissions constantly updated, etc.
You can easily create and manage award categories for your contest of any type or size. You can group them or determine whether the clients need to endorse submissions for selected categories, etc. On the basis of a single platform, you can run a successful UGC contest, judge, announce and award the winners, report, analyse, and so much more! 
Features and benefits
Create a giveaway and get all the benefits of user-generated content with an online contest management system that provides all the necessary features for professional and flawless contest management.
You will find the following: 
These features will help you increase user trust in the brand, reach out to new customers, allow public voting, and provide social evidence. This exposure tool allows you to significantly expand your customer base since user-generated content provides an opportunity to strengthen relationships with existing customers and gain new customers at the same time.
You may always contact our team for advice, request a demo of any solutions you like from the list for free, register, and start your contest management journey!
Conclusion
Contests are one of the best ways to solidify a target audience and increase subscribers as well as reach and engage social networks. Through amazing giveaways, you can build a dialogue between your brand and the audience, draw attention to an existing product, talk about a new product, report a discount or promotion, etc. Constantly maintaining the interest of your subscribers is not enough. Therefore, regularly hold contests since excitement and a desire to win increase activity, group attendance, and content views.
Start now to implement our advice to the fullest!
Judgify is a beginning-to-end solution for online awards/contest/abstract management which supports modules for public voting, flexible entry submission & judging, as well as free events at no cost. So, if you are up for awards automation,
get started
with Judgify free of charge!